ATBOSH Media Ltd. is an agency press in Cleveland, Ohio that specializes in publishing quality content in any genre or medium. As an agency press we act as both publisher and literary agent distributing these works but also representing them for publication with larger publishing houses or for adaptation into other media.
Currently Featured Author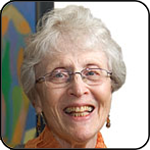 Nina Freedlander Gibans – Celebrated Poet and Arts Advocate Nina Freedlander Gibans has published many volumes with ATBOSH including her Celebrating the Soul of Cleveland, In The Garden of Old Age, Rosepetals… towards memory with several new and republished volumes on the way. Please check out her author page and all of her amazing books.
Currently Featured Titles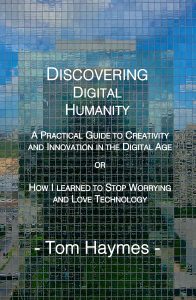 Discovering Digital Humanity Technology changes everything. Technology changes nothing. There is no denying that we're experiencing an unprecedented rate of technological change. This change has resulted in everything moving faster and in a more distributed fashion. Societies, organizations and individuals are struggling to find new equilibria. The missing element is how we fit into the picture. Breathless pronouncements of how technology will change the world focus too much on the technology and not enough on how humans can develop skill-sets to help them navigate rapid changes in communication and computation. What we discover time and time again is that there's really nothing new under the sun. Humans will use technology to fight, to love, to create, and to explore. Discovering Digital Humanity is designed to be a practical guide for organizations, teachers, leaders, and learners to think and rethink how they are using digital tools to achieve positive and profitable outcomes.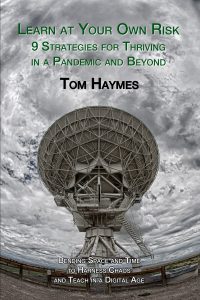 Learn at Your Own Risk: 9 Strategies for Thriving in a Pandemic and Beyond Teachers change the world. Teachers have borne the brunt of the dislocations initiated by the pandemic. Teachers also hold the keys to unlocking the digital opportunities this crisis exposed. This book is about hope and possibility. The hope is for a new awakening around the centrality of the individual in the educational process. The possibility is for awakening a generation of teachers to the opportunities created by the digital world. These nine strategies are about awakening the learner in all of us. Out of adversity grows opportunity. Teachers will lead the way.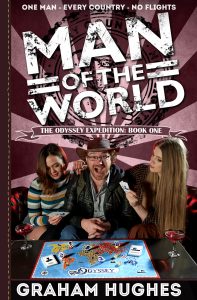 Man Of The World is the gripping account of the first year of British adventurer Graham Hughes's daring Guinness World Record™ attempt to visit every country on Earth using only surface-based transportation, told with refreshing candour in his own words. "Man of the World" was awarded a Kirkus star, was named one of their best Indie Books (May 2018) and described in their review as "A riveting journey recounted by an irrepressible, highly likable narrator."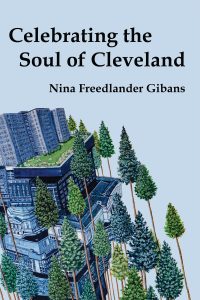 Celebrating the Soul of Cleveland by Nina Freedlander Gibans summarizes a life in Cleveland, a city whose very identity provides sustenance and support to all who welcome it into their heart. The project started with a simple discussion. The premise of this book and for the projects described in it is: Evolution.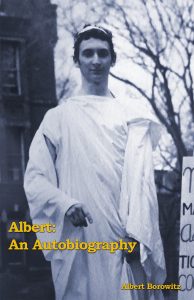 Award winning crime historian, author, & essayist Albert Borowitz has penned his autobiography. The twist is that he wrote it 74 years ago! Unearthed from his personal archive and published for the first time, Albert: An Autobiography chronicles the first 13 years of his life, from 1930 to 1944, and affords the reader a preview of a precocious writer that was yet to come and a fascinating look at the formative years of a young Jewish boy growing up in Chicago.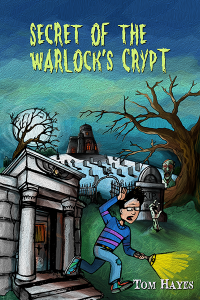 Cryptic drawings, maps, strange symbols. This is what twelve-year-old Mike Hilliard discovers as he investigates the long-dead, ruthless millionaire Titus Morley. As these strange symbols and drawings hover in his dreams, Mike rambles through the listless Cleveland Heights summer with Billy Hayworth, a photography intern at the Western Reserve Historical Society, where Mike's uncle, Robert "Otto" Hilliard is an historian. Come join the adventure in the Secret of the Warlock's Crypt by Tom Hayes.